The Realtor's Association of Maui has released it's monthly report on Maui's real estate statistics for July 2017.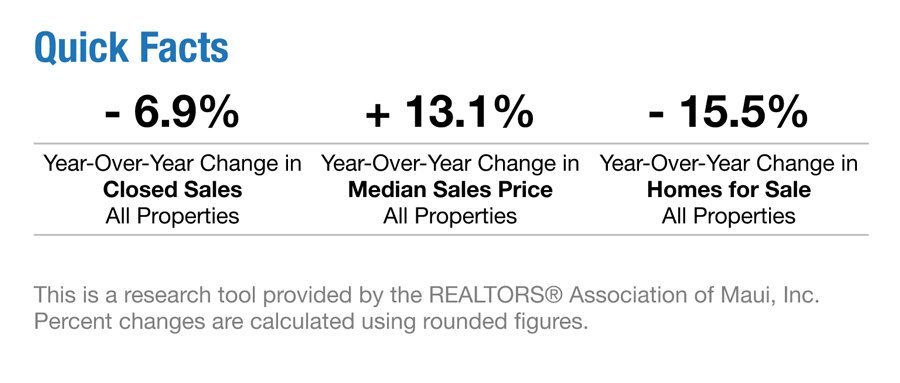 While there are fewer properties to sell when compared with 2016 and inventory is down, the Median Sales Price is up. For more information read: Maui Real Estate Statistics.
The resort market trends are also showing an upward trajectory, particularly condos in the resort areas of Wailea, Makena and Kapalua. Condo and home sales are down in Kaanapali. Home sales are also down in Kapalua, while up in Wailea. Though it should be noted--with such a small sampling, the statistics can vary widely at any given time.
To put it in perspective, there are 1877 condominiums and 1181 homesites in the Wailea Resort and 219
…