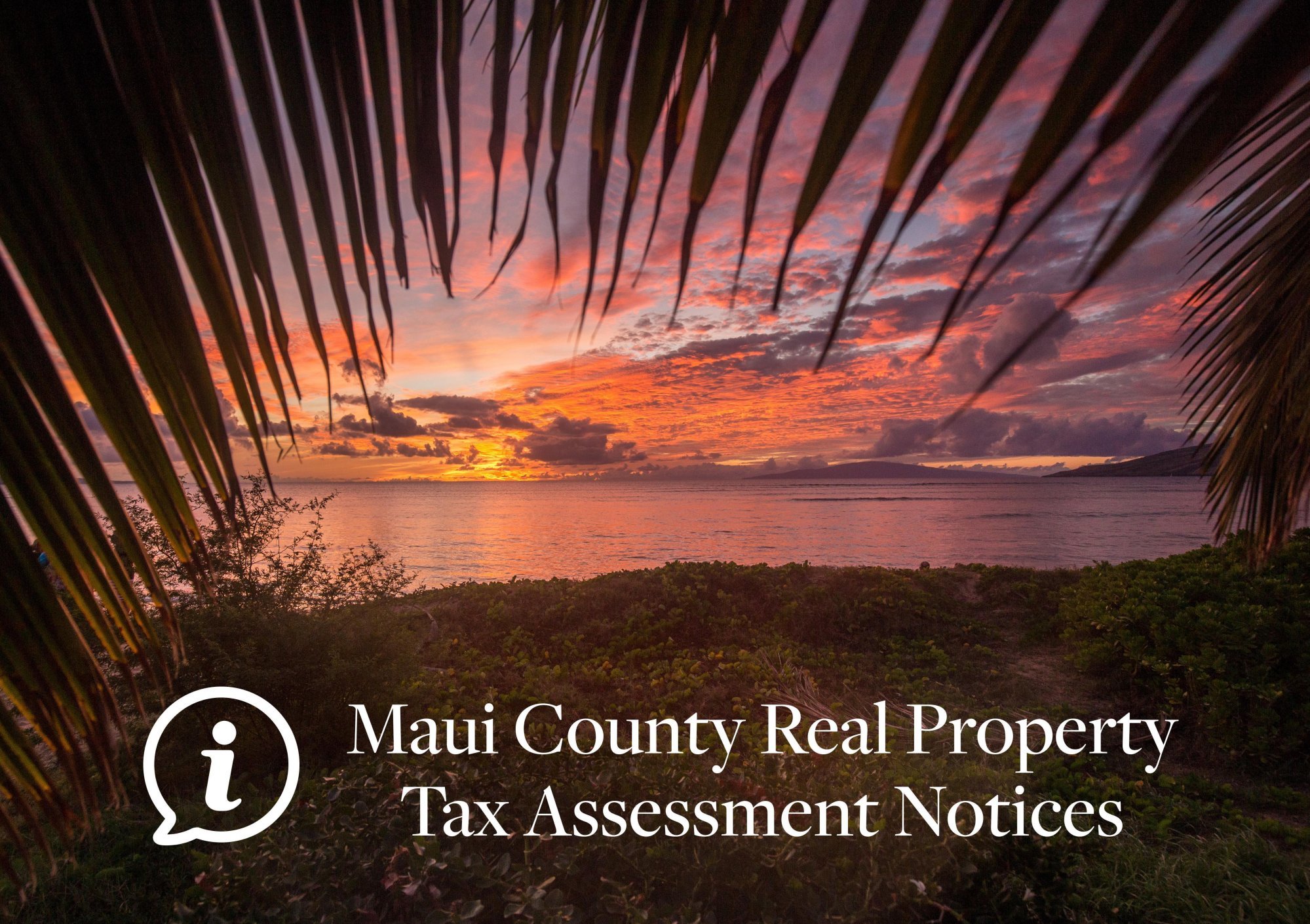 Property owners in Maui County should be receiving their notices of their annual Real Property Tax Assessment, which were mailed on March 15, 2020. The notices will include:
Tax Rate Classification
January 1st Assessment (market value as of last June 30th, 2019)
Exemption and person receiving the exemption
The deadline to file an appeal is April 9, 2020. Errors can occur, exemptions can be missed, so please check your notice carefully. If no action is taken the owner will be committed to the tax rate classification, assessment value and exemption information presented on the form for the entire year.
Please look for this assessment notice in the mail. When you receive it, review it for accuracy and if you have any questions,…