Maui Real Estate Market Statistics: June 2021
Posted by Courtney M. Brown on Sunday, July 11th, 2021 at 1:54pm.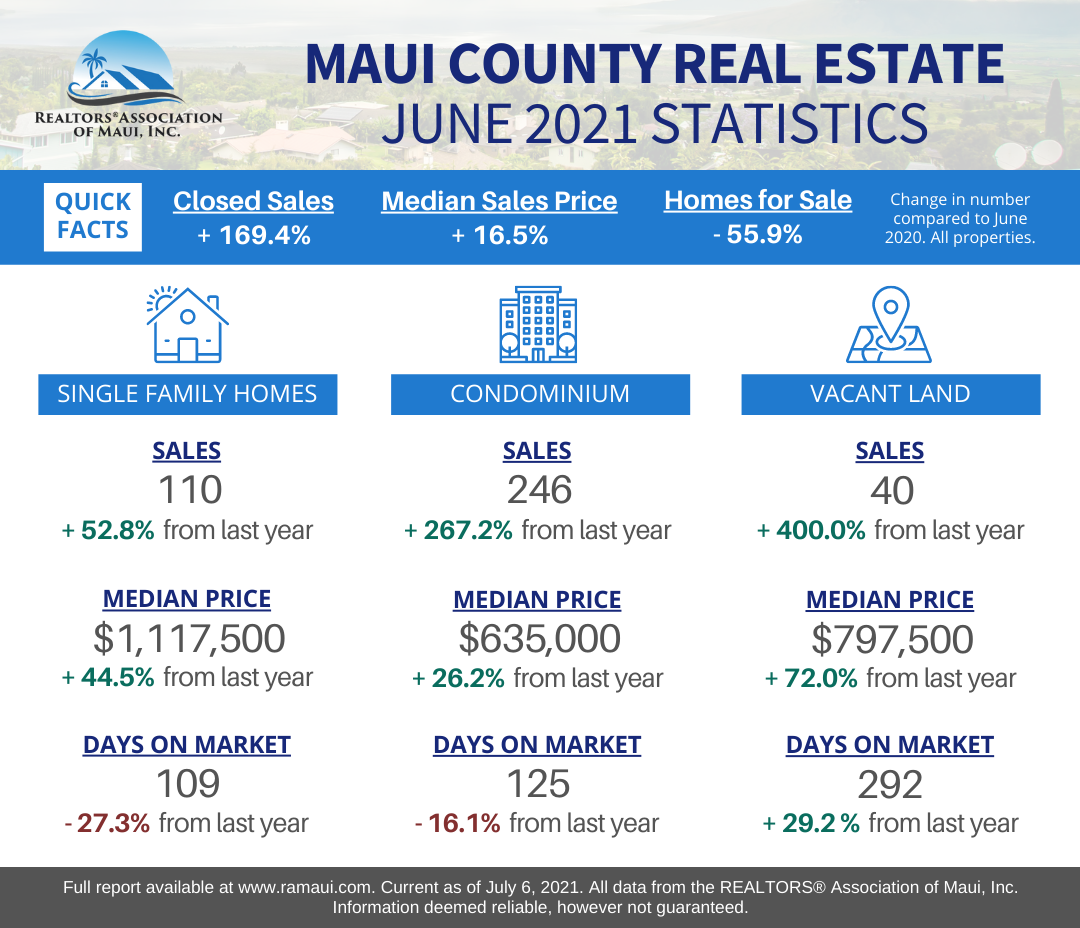 Each month, the Realtor's Association of Maui publishes updates on the Maui real estate market.
Along with the rest of the country, Maui's real estate market has been far more active than last year during the pandemic. The number of sales has increased dramatically across all market sectors--homes, condos and land. The median price has increased as well, in part spurred by oceanfront home and resort sales.
The days on market is down for both homes and land, but is up for land, which tends to be a slower-moving market on the whole, as it doesn't allow immediate use and enjoyment and the building process does take time.
Read the full report and see how it compares to prior years here: Maui Real Estate Statistics
Courtney M. Brown, R(S) & Team
Vice President
Island Sotheby's International Realty
Leave a Comment