Maui County: Are short term rentals allowed to operate during the 14 day Quarantine?
Posted by Courtney M. Brown on Monday, June 15th, 2020 at 11:38am.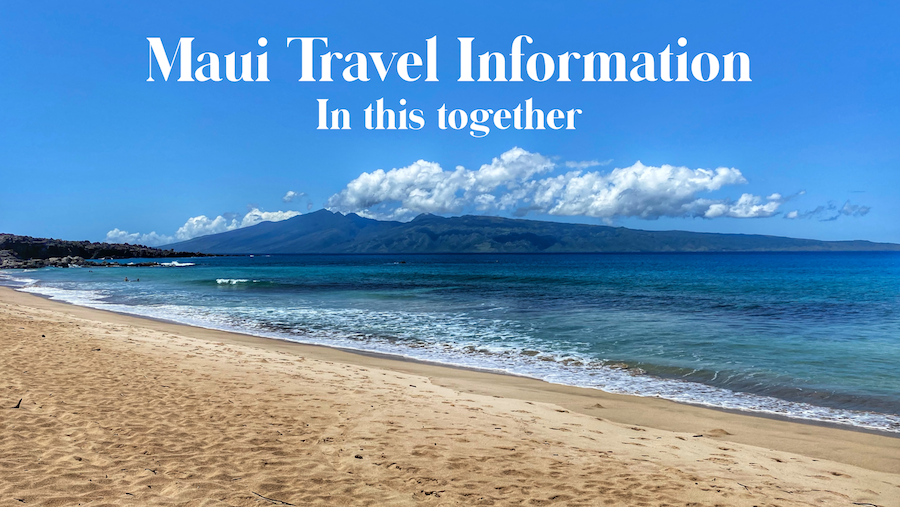 In response to COVID-19, the State of Hawaii implemented a 14-day quarantine for travelers. Initially, this included those traveling interisland, as well as those arriving to the state both internationally and from the mainland US. As the number of cases has dropped within the state, the government lifted the interisland quarantine starting on June 16, 2020. The quarantine remains in effect for mainland/international travelers to the state until July 31, 2020.
The state requires intersisland travelers to complete and submit a has a new travel form. This must be provided prior to travel--anyone who has not submitted the form or has a temperature above 100.4 degrees will not be allowed to fly. For the forms and more information visit:https://health.hawaii.gov/travel/
Q: "Are short term rentals allowed to operate?"
A: Transient Vacation Rentals (TVRs, which include B&B's, condo units that are zoned hotel or are on the short term occupancy list, and Short Term Rental Homes) will be allowed to operate starting Tuesday, June 16, 2020, but can only accommodate persons not subject to the 14-day quarantine.
TVRs are allowed to take reservations now, but renters will not be able to begin their stay until June 16, 2020.
TVRs may potentially rent to inter-island travelers, residents and guests not subject to the 14-day quarantine, such as out of state visitors who have completed their quarantine at a hotel/motel.
Host Liability: TVR owners who rent to individuals subject to the 14-day quarantine may be subject enforcement, and, if convicted, could face up to one year of jail time and a fine of up to $5,000.
Hotels and motels will continue to be allowed to house out of state visitors subject to the 14-day quarantine. This also includes certain condo-hotels and timeshares, which operate similarly to hotels and have the ability to effectively monitor quarantine requirements (i.e. front desk, housekeeping and other full-time staff, etc.). The State is compiling a list of hotels and hotel-like properties.
The State continues to ask that visitors to the islands be thoughtful and vigilant in keeping our island community safe. Practicing social distancing and wearing facial coverings are a few of the ways you can help our island community. For those planning a trip to the islands, the following resources may be helpful to you:
The information above comes from the Maui County Press Conference and COVID-19 Update June 12, 2020 and is subject to change.
Courtney M. Brown, R(S) & Team
Vice President
Island Sotheby's International Realty
Leave a Comment