Market Spotlight: Haleakala Gardens
Posted by Courtney M. Brown on Monday, June 8th, 2020 at 5:26pm.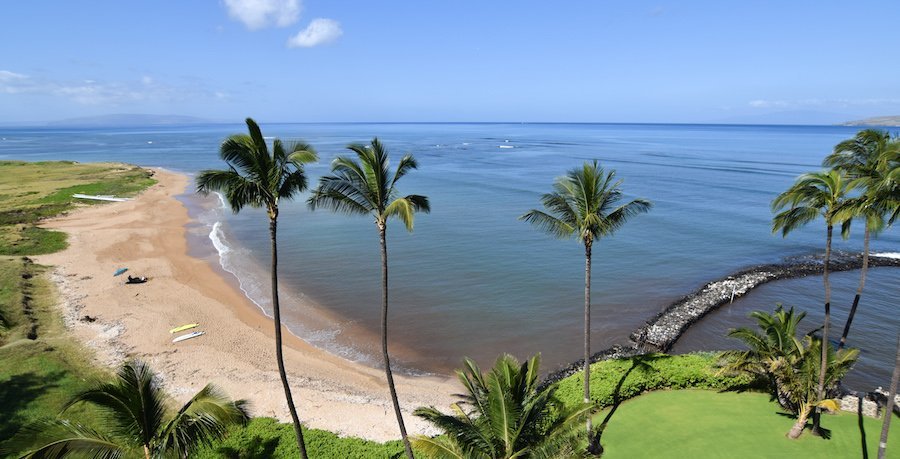 Haleakala Gardens is one of the most popular residential condominium complexes in North Kihei. Located on Kulanihakoi St., its just a block from Kalepolepo Beach, You'll find the Pacific Whale Sanctuary, local canoe clubs, the Ko'ie'ie Loki I'a Fishpond, Safeway and Azeka Shopping Center close-by. It's perfect for a long-term rental property, or a full-time or part-time residence.
Haleakala Gardens was built in 1989 and has 164 units total on nearly nine acres of land spread throughout twenty separate 2-story buildings. There are studios, two-bedroom, and three-bedroom floor plans. Second-floor units feature vaulted ceilings. Sold prices in the last six months from the time of this post have been ranged from $292,500 for a studio to $455,000 for a three bedroom.
Property Features
A block to Kalepolepo Beach
Pet Friendly
Low HOA's – range from approximately $289 - $485 a month depending on size of unit
Clubhouse for use by owners
Storage for SUP, surfboards, and kayaks available onsite through the HOA
Owners are allowed to have BBQ's
NEW LISTINGS
Newly listed, Haleakala Gardens 12G is an upper floor two-bedroom, two-bath unit with 883 square feet and comes with two parking spaces. It is offered at $390,000 and is a fee simple, full ownership property. There are garden views are overlooking the greenspace and grounds.
Tour Haleakala Gardens 12G Virtually: Watch the Video
Haleakala Gardens Listing Courtesy of Heidi Dollinger, R(S). Contact Heidi
HALEAKALA GARDENS: CONDOS FOR SALE & RECENT SALES
| | | | | | | | |
| --- | --- | --- | --- | --- | --- | --- | --- |
| Unit | List Price | Status | Sold Price | Beds | Baths | Liv A SF | Closing Date |
| 7I | $290,000 | ACTIVE | | 0 | 1.00 | 528 | |
| 12G | $390,000 | ACTIVE | | 2 | 2.00 | 883 | |
| 20G | $395,000 | PENDING | | 2 | 2.00 | 883 | |
| 2E | $430,000 | PENDING | | 3 | 2.00 | 932 | |
| 3D | $440,000 | PENDING | | 3 | 2.00 | 932 | |
| 14D | $415,000 | SOLD | $410,000 | 3 | 2.00 | 932 | 6/21/2019 |
| 2E | $387,000 | SOLD | $383,000 | 3 | 2.00 | 932 | 6/28/2019 |
| 20F | $375,000 | SOLD | $375,000 | 2 | 2.00 | 886 | 7/18/2019 |
| 7A | $325,000 | SOLD | $320,000 | 0 | 1.00 | 528 | 8/5/2019 |
| 12E | $465,000 | SOLD | $450,000 | 3 | 2.00 | 932 | 8/30/2019 |
| 3F | $415,000 | SOLD | $412,500 | 2 | 2.00 | 883 | 10/18/2019 |
| 7B | $299,000 | SOLD | $299,500 | 0 | 1.00 | 707 | 10/21/2019 |
| 7L | $315,000 | SOLD | $315,000 | 0 | 1.00 | 528 | 10/25/2019 |
| 4E | $449,000 | SOLD | $447,000 | 3 | 2.00 | 932 | 12/5/2019 |
| 14B | $325,000 | SOLD | $335,000 | 2 | 2.00 | 883 | 12/13/2019 |
| 15E | $435,000 | SOLD | $429,000 | 3 | 2.00 | 932 | 12/30/2019 |
| 11H | $439,000 | SOLD | $439,000 | 3 | 2.00 | 932 | 1/24/2020 |
| 7F | $344,900 | SOLD | $332,500 | 0 | 1.00 | 528 | 1/31/2020 |
| 7K | $299,900 | SOLD | $292,500 | 0 | 1.00 | 528 | 2/13/2020 |
| 16D | $465,000 | SOLD | $455,000 | 3 | 2.00 | 932 | 4/16/2020 |
| 14F | $332,500 | SOLD | $335,000 | 2 | 2.00 | 883 | 4/23/2020 |
Courtney M. Brown, R(S) & Team
Vice President
Island Sotheby's International Realty
Leave a Comment