Volunteering on Maui: help serve the Maui community
Posted by Courtney M. Brown on Friday, November 17th, 2023 at 4:56pm.
Volunteer Opportunities on Maui for the Holidays and Beyond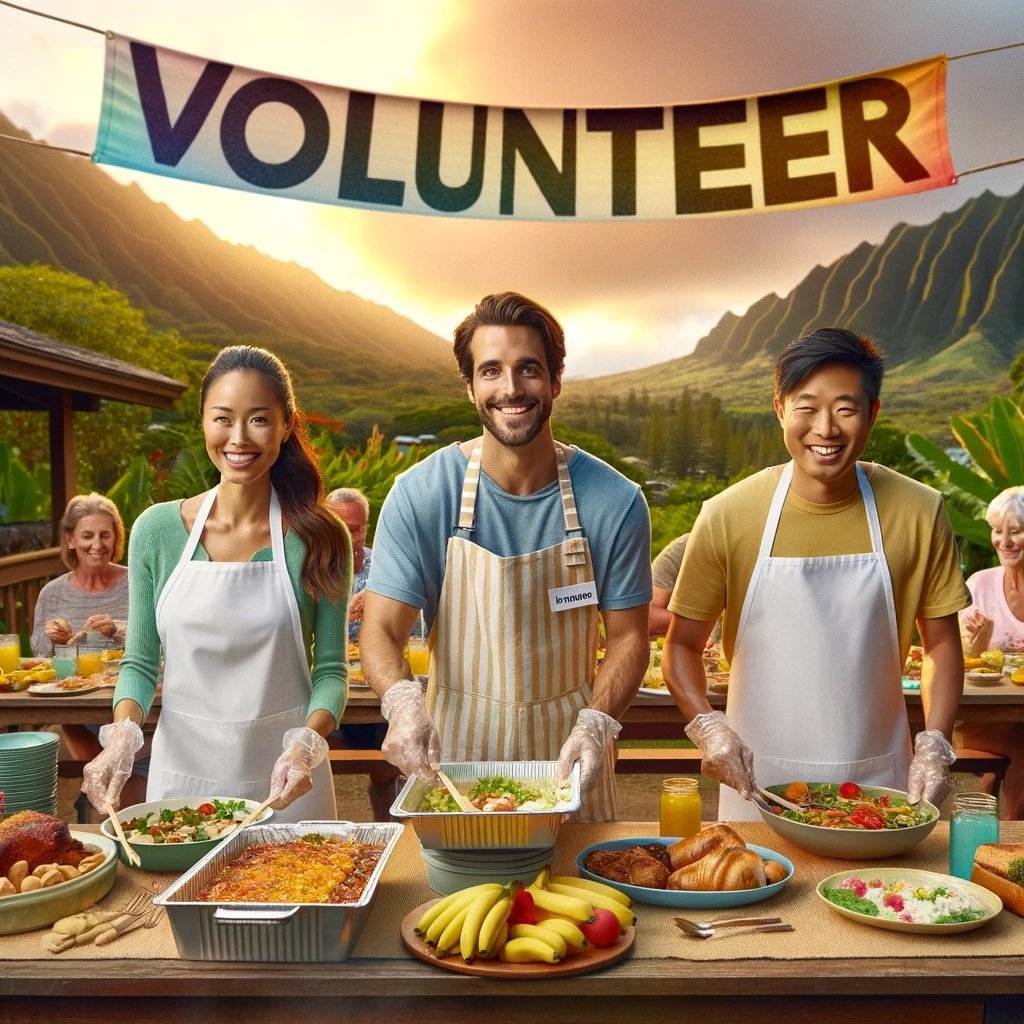 Many have asked how they can give back since the terrible fires swept Maui County on August 8, 2023. Lives in Upcountry Maui and Lahaina were changed forever, and the community has rallied to provide support. Volunteer opportunities are extensive and the most comprehensive resource I've found is at Maui Nui Strong, which highlights a variety of ways you can give back as the holidays approach.
Maui Nui Strong
"Maui Nui Strong is provided by the County of Maui to help connect our residents, businesses, and visitors to useful information about Maui County, our diverse islands, and a variety of resources that help to promote thriving and vibrant communities. From here, you can launch into any number of explorations and learn more about the services, experiences, products and programs available in our wonderful County. Together, we are Maui Nui Strong."
Maui Nui Strong also keeps a list of upcoming events, many of which are free to survivors. View Upcoming Events
View Maui Volunteer Opportunities
Maui Rapid Response
Another organization is Maui Rapid Response. "As a volunteer, you will play a pivotal role in ensuring Maui can recover. We are committed to making a lasting impact, and we need your help to achieve this.
To sign up for a shift, simply sign up for a slot at one of the opportunities currently available at the link below. This helps us stay organized and easily get you signed up for shifts. Continuity is key for building relationships, and staying grounded in our community. We'd love if you could sign up for the same shift more than once and get to know the task and people around it."
View Maui Rapid Response Volunteer Opportunities
Maui Humane Society
The Maui Humane Society is looking for volunteers at the shelter and for fosters. The Humane Society has rescued over 400 animals from the burn zone and reunited more than 100 with owners. Fosters are urgently needed to accommodate the survivors of the Maui fires. Read More on rescue efforts
Maui Humane Society Volunteer Information
Upcoming Opportunities, Holidays 2023
There are ongoing volunteer opportunities as well with a variety of community service organizations. View Volunteer Organizations
Courtney M. Brown, R(S) & Team
Vice President
Island Sotheby's International Realty
Leave a Comment