Visiting Maui? Pre-Travel Testing Program Begins Today! October 15, 2020
Posted by Courtney M. Brown on Thursday, October 15th, 2020 at 11:18am.
Traveling to Maui?
Here are Guidelines for Travelers to Maui with the new Pre-Testing travel program. Travelers will need to test with state approved partners: View approved testing partners as this is being updated as new testing protocols are made available.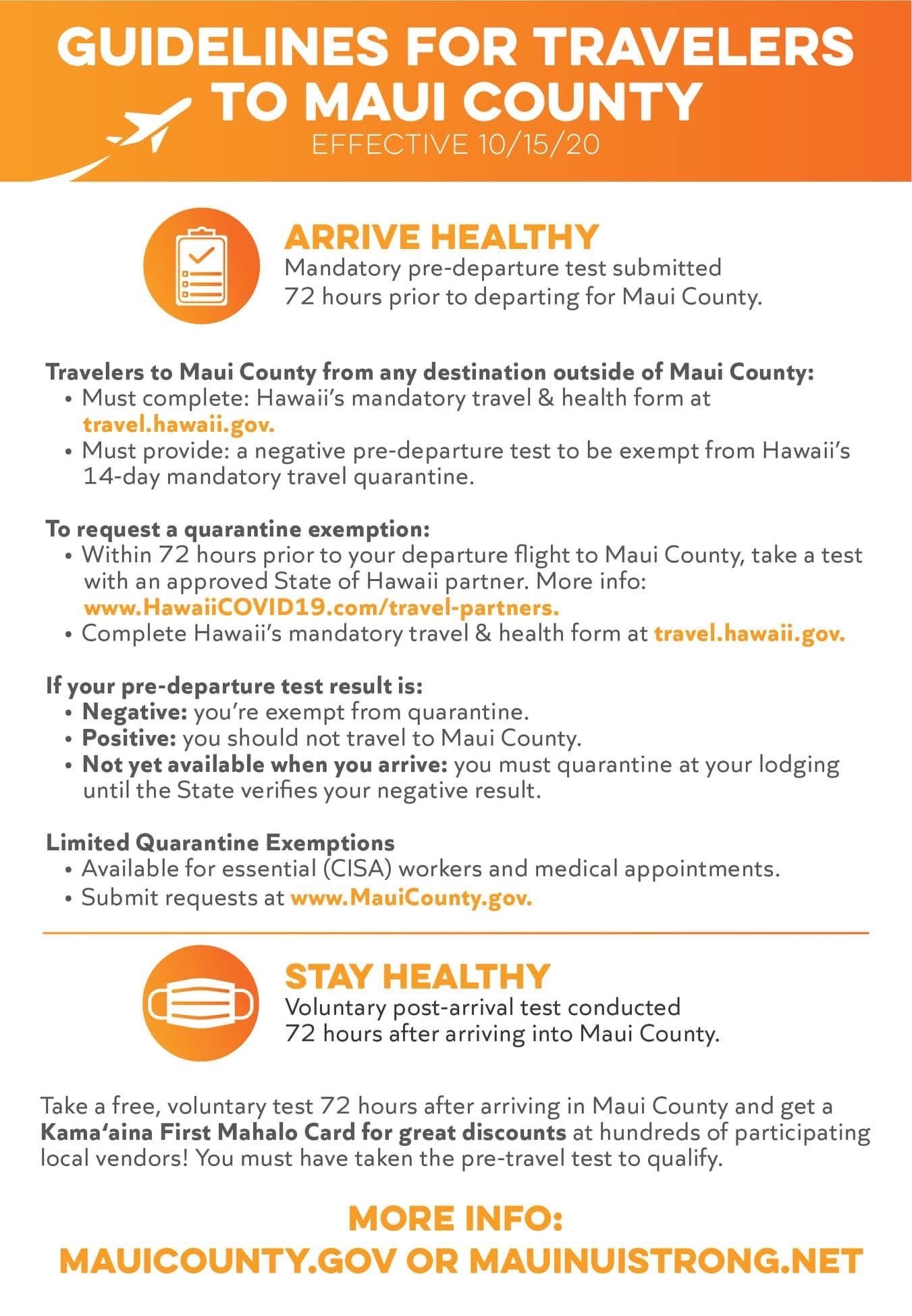 What Can I expect? Travel Testing Protocol Explained
For those coming to Maui, you must register for the Safe Travels online program at https://travel.hawaii.gov/ and create an account.
Pre-travel testing enables travelers to avoid a mandatory 14-day quarantine if they are tested within 72 hours before their flight to Hawaii departs with an FDA approved nucleic acid amplifications test (NAAT) and can show proof of the negative test result.
The State of Hawaii will only accept test results from Trusted Testing and Travel Partners. Travelers will also have their temperature checked upon arrival and must fill out the Safe Travels site Travel and Health Form.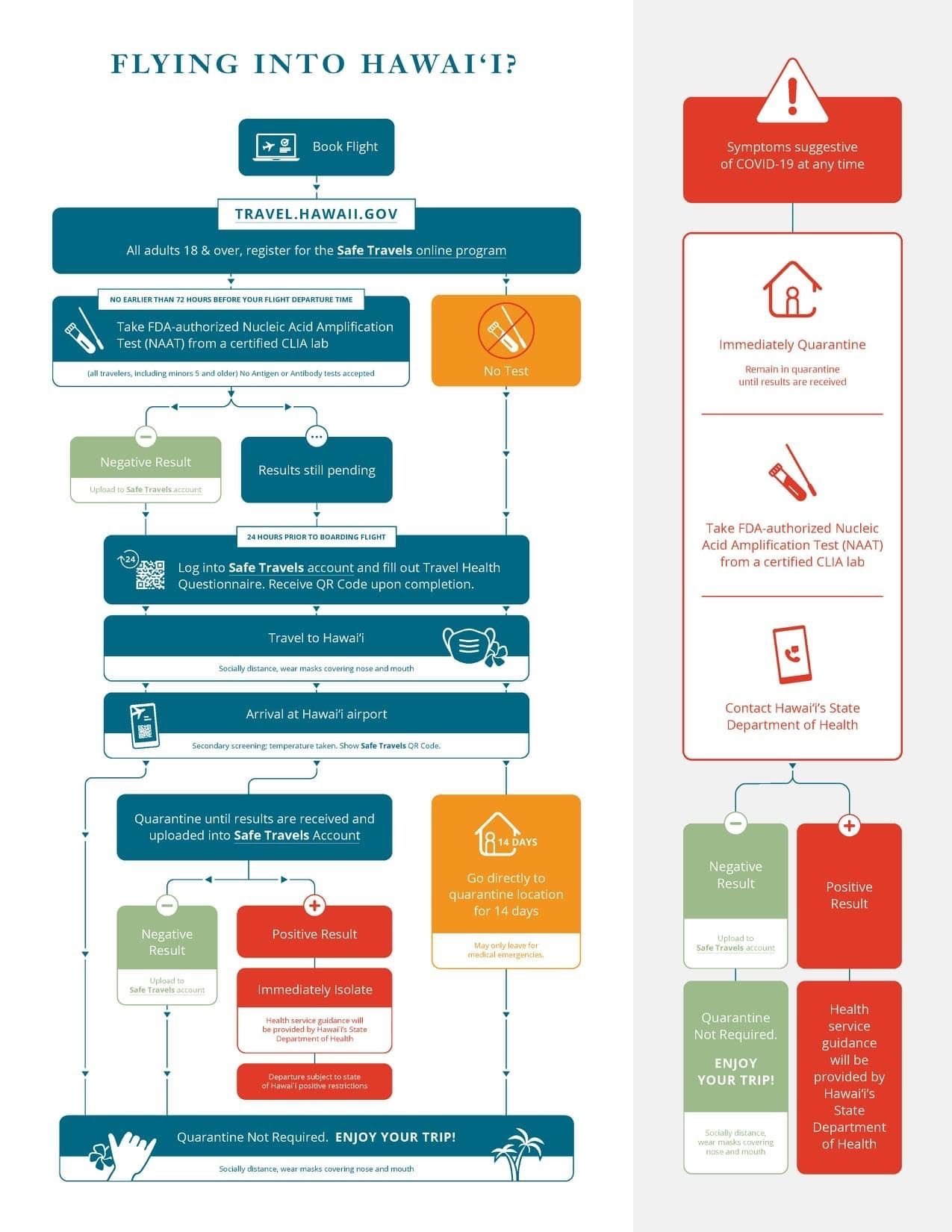 As information is changing rapidly, for those planning a trip to the islands, the following resources may be helpful to you:
The State continues to ask that visitors to the islands be thoughtful and make an effort to keep our island community safe. Practicing social distancing and wearing facial coverings are a few of the ways you can help our island community. The information above is subject to change.
Courtney M. Brown, R(S) & Team
Vice President
Island Sotheby's International Realty
Leave a Comment