Spotlight on the Maui Kai
Posted by Courtney Brown on Monday, April 1st, 2019 at 10:09am.
Spotlight on the Maui Kai: Real Estate Market Overview
At the ocean's edge, Maui Kai is in an ideal location for those who enjoy walks on beautiful Kekaa Beach, one of Kaanapali's long white sand beaches. The Maui Kai is a ten-story building with 80 units total, all with direct ocean views.
There are currently five active listings for Studios at Maui Kai (395 SF – 420 SF). List prices range from $479,000 to $498,000. The last sale of a studio at Maui Kai was Maui Kai 506, which closed at $475,000 on 2/1/2019. There is currently (1) unit pending under/ contract, a 1-Bedroom, Maui Kai 605, listed at $625,000.
There are just three active 1-Bedroom listings:
Maui Kai 405 offered at $599,000
Maui Kai 301 offered at $750,000
Maui Kai 304 offered at $750,000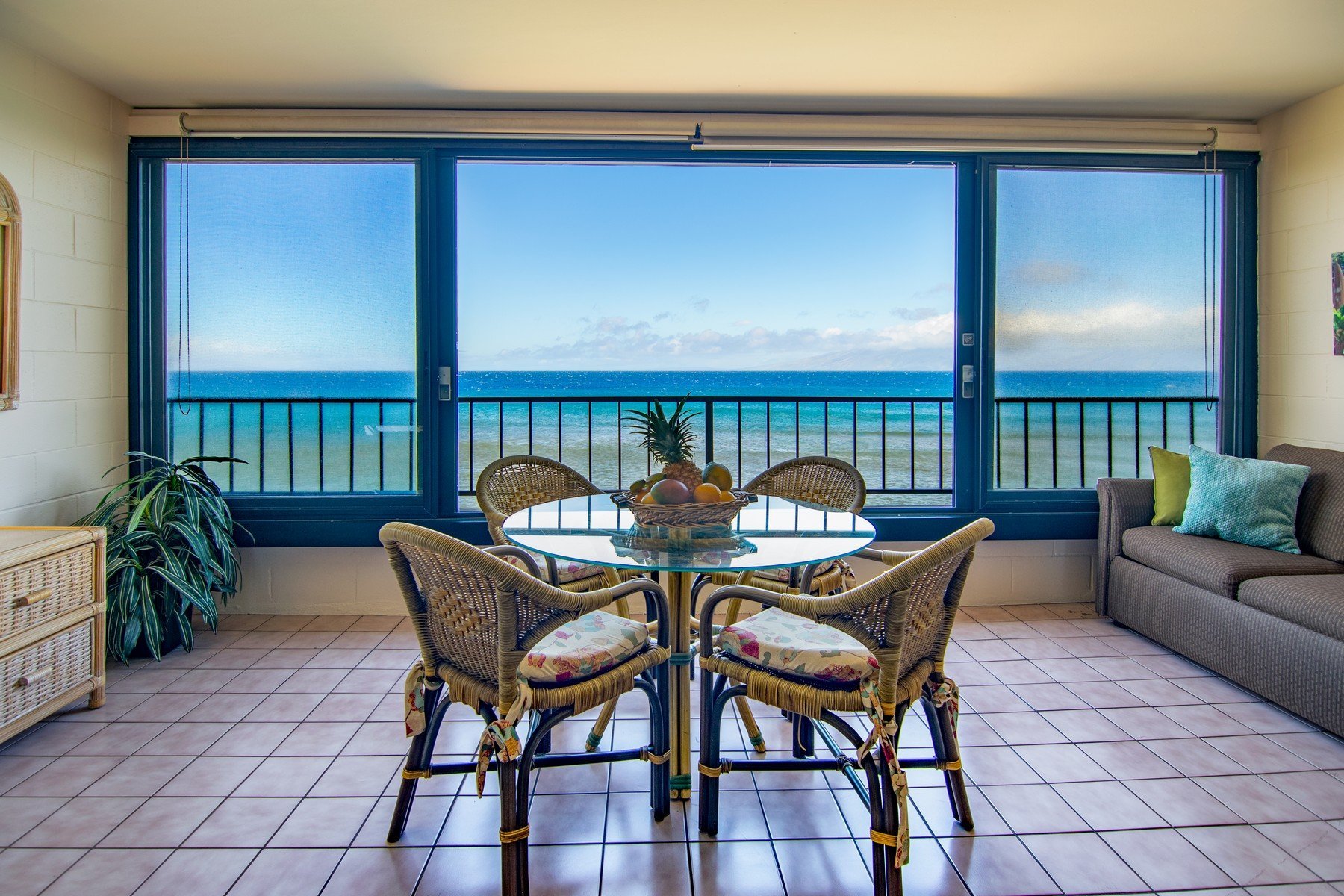 The view from the enclosed lanai of Maui Kai 405
The largest of the 1-Bedroom floor plans at 647 SF, Maui Kai 405 is unique in that it has an enclosed lanai, so the extra 153 SF of lanai space can be used as interior living space, or opened up to outdoor living space. The whale watching from this unit in winter and early spring is incredible!
Last year, Maui Kai units sold for AVG $978.24/sq. ft.. Of all 1-Bedroom fee simple vacation-rentable condominiums with ocean views that actively listed in Kaanapali at the time of writing, the Maui Kai is a rare offering, providing both direct ocean views and a beachfront location for under $1 million.
Maui Kai has central A/C, and all utilities are included in the monthly HOA, which makes ownership convenient. After completing some major building upgrades over the past couple of years, the monthly HOA at Maui Kai went down and there are no special assessments or shoreline projects. There is onsite property management available as an option for owners who would like to use it. The zoning is Hotel, so short-term nightly vacation rentals are allowed.
For more information…contact Heidi Dolligner
Courtney M. Brown, R(S)
Vice President
Island Sotheby's International Realty
Leave a Comment