Spotlight on the Masters at Kaanapali Hillside
Posted by Courtney Brown on Thursday, February 28th, 2019 at 3:23pm.
The Masters at Kaanapali Hillside: Market Overview
For a Maui buyer who is looking for a low-density residential condominium community away from the busy resorts, the Masters offers the very best of Kaanapali Living! You will find nearly thirty-eight acres of manicured grounds, pools, spas, and tennis courts, located on the Kaanapali Golf Course, just a mile to Kaanapali Beach, and shopping and dining at Whaler's Village.
The Masters has several features that make it very desirable:
Pet Friendly: The Masters is pet friendly for one pet within the guidelines of the association
Vacation Rentable: rentals for 30 days or longer are permitted per the current house rules.
BBQ on your Lanai: Barbecue grills are allowed on lanais at the Masters, which is of note, as many condominiums on Maui do not allow individual barbeques.
As of January 2019, the average sales price at The Masters was $1,058,700 and the median sales price at The Masters was $1,077,500. There are 1,2, and 3-Bedroom floor plans available.
At the time of writing, there are currently (4) Active 1-Bedroom Listings at the Masters from $597,000 to $699,000. The most recent closed sale of a 1-Bedroom at the Masters was #3602, which closed on February 4, 2019 at $657,000. The 1-bedroom units are over 900 interior square feet and open up to a private lanai that provides 183-195 square feet of living space, and can be used all year for outdoor dining and relaxing. Most 1-Bedroom units have an additional outside closet for extra storage.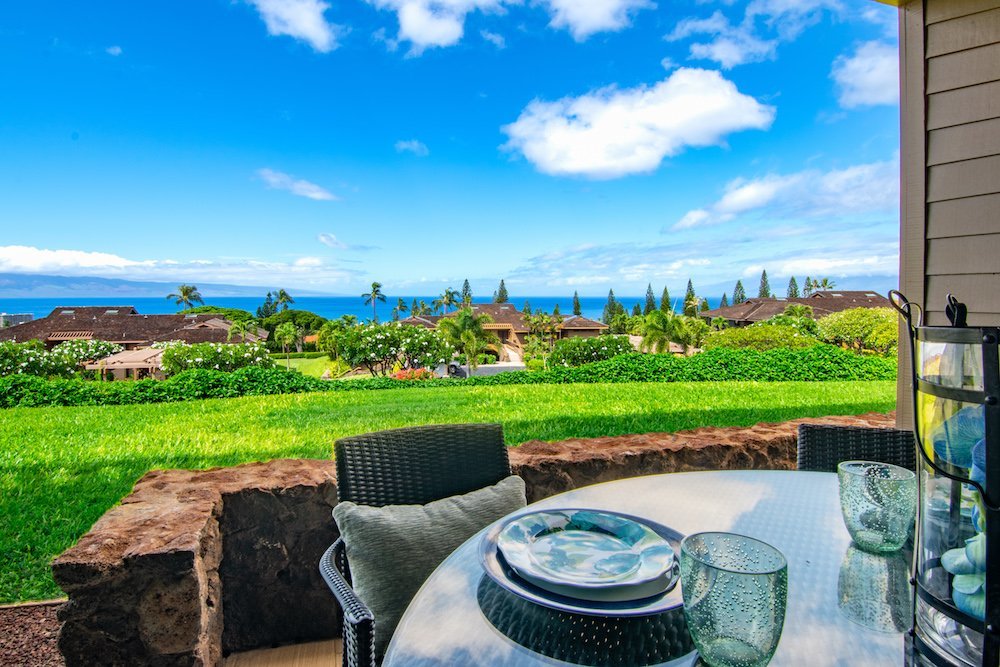 Masters 3803: the view from the lanai
Masters 3803 has been beautifully and completely remodeled with high end finishes in a sophisticated palette, giving it a warm and contemporary feel. 3803 is offered furnished and move-in ready with the exclusion of some art and antiques. Rarely has a home at the Masters come on the market that is so turn-key! Masters 3803 is located at the top of the ridge has some of most expansive, best ocean views at the Masters. Originally listed at $725,000, the price was reduced to $699,000 on January 23, 2019.
For buyers who are seeking more space, there are a variety of 2-Bedroom offerings at The Masters, priced from $855,000 - $1,365,000, and currently (1) 3-Bedroom listing at the Masters, listed at $1,250,000. The floor plans range from 1269 SF – 2156 SF. In six months ftime of writing, there have been (7) sales of 2-Bedrooms, closing from $830,000 - $1,400,000, and (2) sales of 3-Bedrooms, both of which closed at $1,500,000.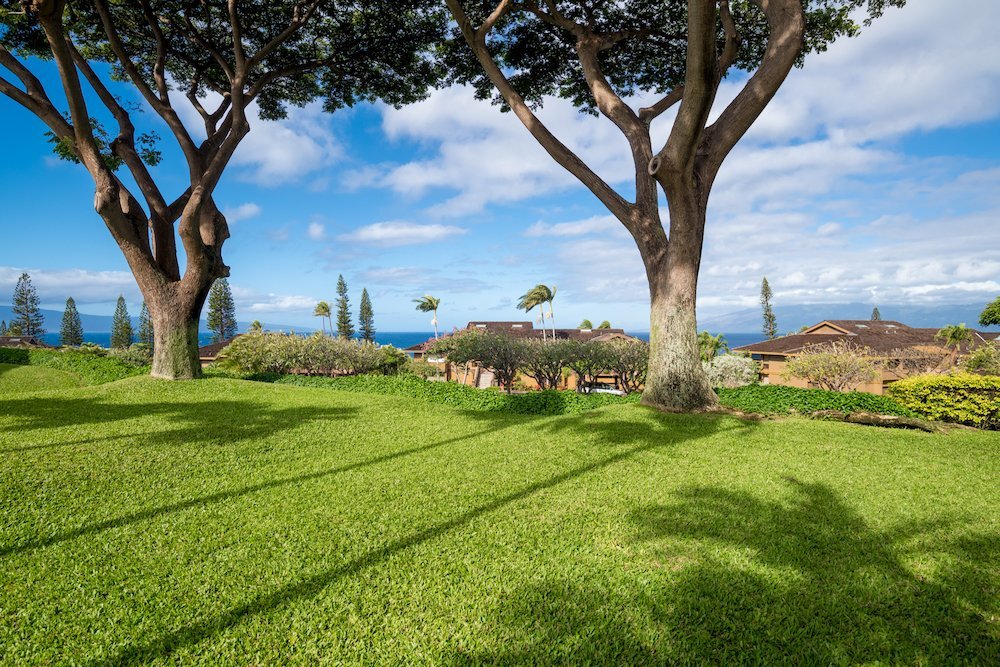 Masters 1707: the view
Masters 1707, listed at $855,000, is the entry level price point for a 2-Bedroom at The Masters. It is a first-floor corner unit with 1269 interior square feet plus 182 square feet of lanai for a total of 1451 square feet. The unit features brand new 100% waterproof vinyl plank flooring throughout the entire condo, new paint and trim, and custom closets. This unit is being sold unfurnished, though some virtual staging photos have been included for visualization and inspiration.
The Masters at Kaanapali Hillside: Average Sales Price
The Masters at Kaanapali Hillside: Average Days on Market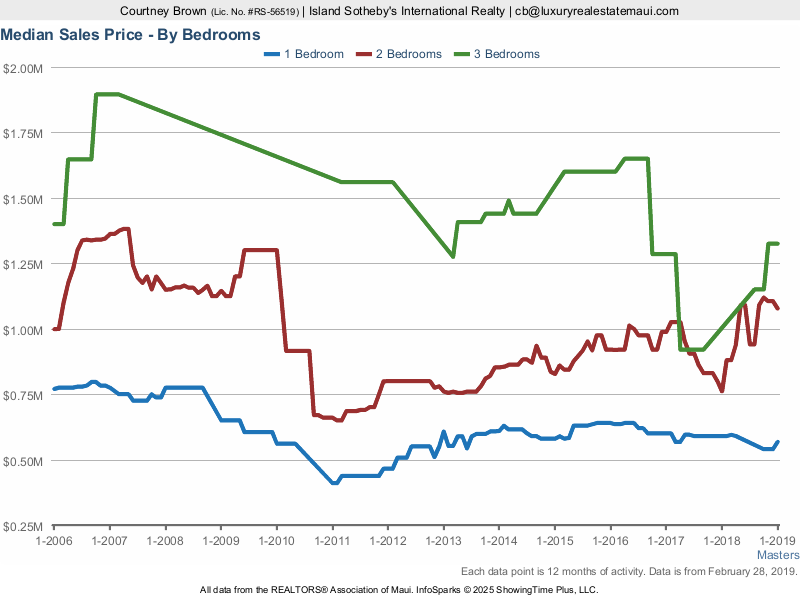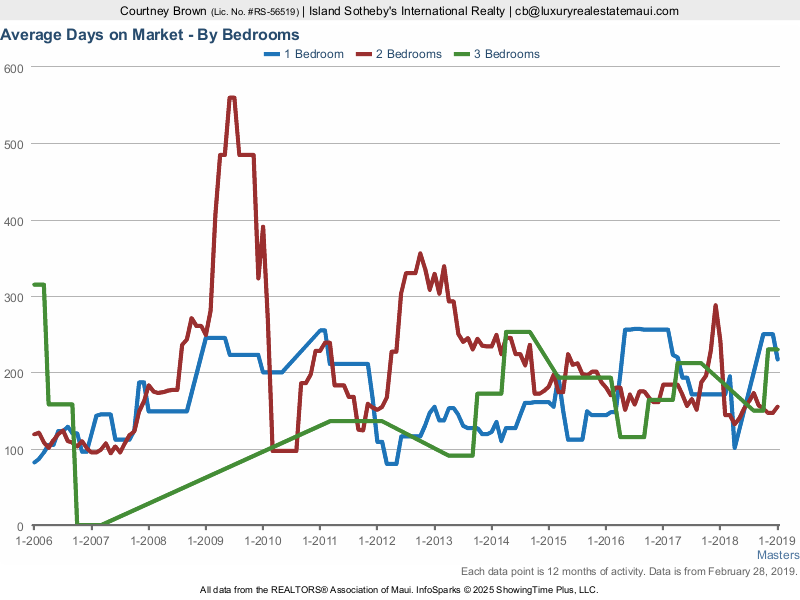 Contact Heidi for questions on these units, or for more information on the Masters!
Courtney M. Brown, R(S)
Vice President
Island Sotheby's International Realty
Leave a Comment