Shopping in Paia's Boutiques: Unique Gifts from Maui
Posted by Courtney Brown on Friday, December 15th, 2017 at 4:32pm.
Shopping in Paia, Maui: a few of my favorite boutiques
Some of my favorite shopping is in the colorful beach town of Paia on Maui's North Shore, and I found myself there this past week picking up a few gifts. (I have to confess, it's not just for the holidays, but year round too.)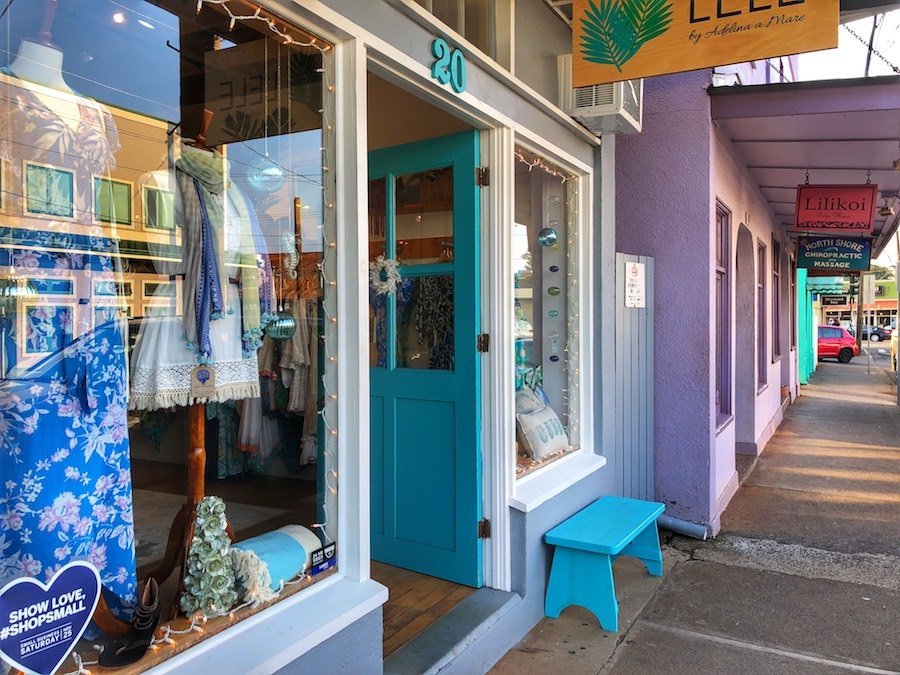 Over the years, the sleepy town on the way to Hana has ben transformed and is now home to a variety of restaurants, boutiques, and one of my favorite local markets, Mana Foods (confession: I usually just buy chocolate there). For those of you on island looking to pick up a gift you can't find everywhere, strolling along Hana Highway and up Baldwin Avenue can be a great way to spend the day. If you prefer to do your shopping for Hawaii inspired gifts, I've included website links when available, and instagram links so you can drool.
Nuage Bleu
This is always my first stop in Paia. This charming boutique carries clothing you'd be hard pressed to find anywhere else on the island, the cutest kiddie corner, housewares, and several of my favorite local jewelers: Hula Hoops, Free to be Me Jewelry and Ella May. Warning: I have to stay away from the jewelry counter every time I go in there.
Nuage Bleu's website | Nuage Bleu on Instagram
Biasa Rose
My next stop is usually Biasa Rose. They've been a staple in Paia since 1991. Known for their funny plates and towels, sweet handmade cards from a local letterpress artisan, jewelry, clothes and shoes. This is where I found Meli Wraps--locally made reusable cotton and beeswax to replace plastic wrap.
Biasa Roses's website | Biasa Rose on Instagram
Sea La Vie
Brand New to Paia is Sea La Vie. Owned by the same owner as Biasa Rose, I found myself walking out with candles, cards, ornaments (it is that time of the year, after all). The store has a hip, beachy vibe, as well as a coffee bar in the back, for those who may want to sip while others shop.
They are so new their website and instagram aren't up yet, so you'll just have to go in person for now.
Lilikoi
I find myself consistently drawn to their line of pearl wraps by Fafa Loha (re-reading this, I think I may have a jewelry problem). They can be worn as bracelets or necklaces, and customized for length or to add more pearls (what girl doesn't want that?). Prices range from $39-849. Lilikoi also carries beauty products, and I don't know where else on Maui I'd be able to get my Spiritual Gangster or Good HYOUman gear.
Lilikoi on instagram
Lele
My last stop was Lele, which I hadn't had the chance to visit before in their new location. While there I met Rachel, the owner, who named the store after her daughter. She makes all of the jewelry herself and specializes in wrapping with gemstones like black diamonds. I found several gifts, including turkish towels, pillows, and painted cutting boards. I left wishing it was cold enough in Kapalua to wear the imported wraps from Italy.
Lele on instagram
Those are just a few of my favorites...you can find more boutiques, shops, restaurants and links to their sites on the website for the Paia Town Association.
Want to live near Paia? View North Shore Maui Real Estate for Sale
Courtney M. Brown, R(S)
Vice President
Island Sotheby's International Realty
Leave a Comment