Maui Travel Update: Pre-Travel Testing Program Begins 10/15
Posted by Courtney M. Brown on Friday, October 2nd, 2020 at 11:04am.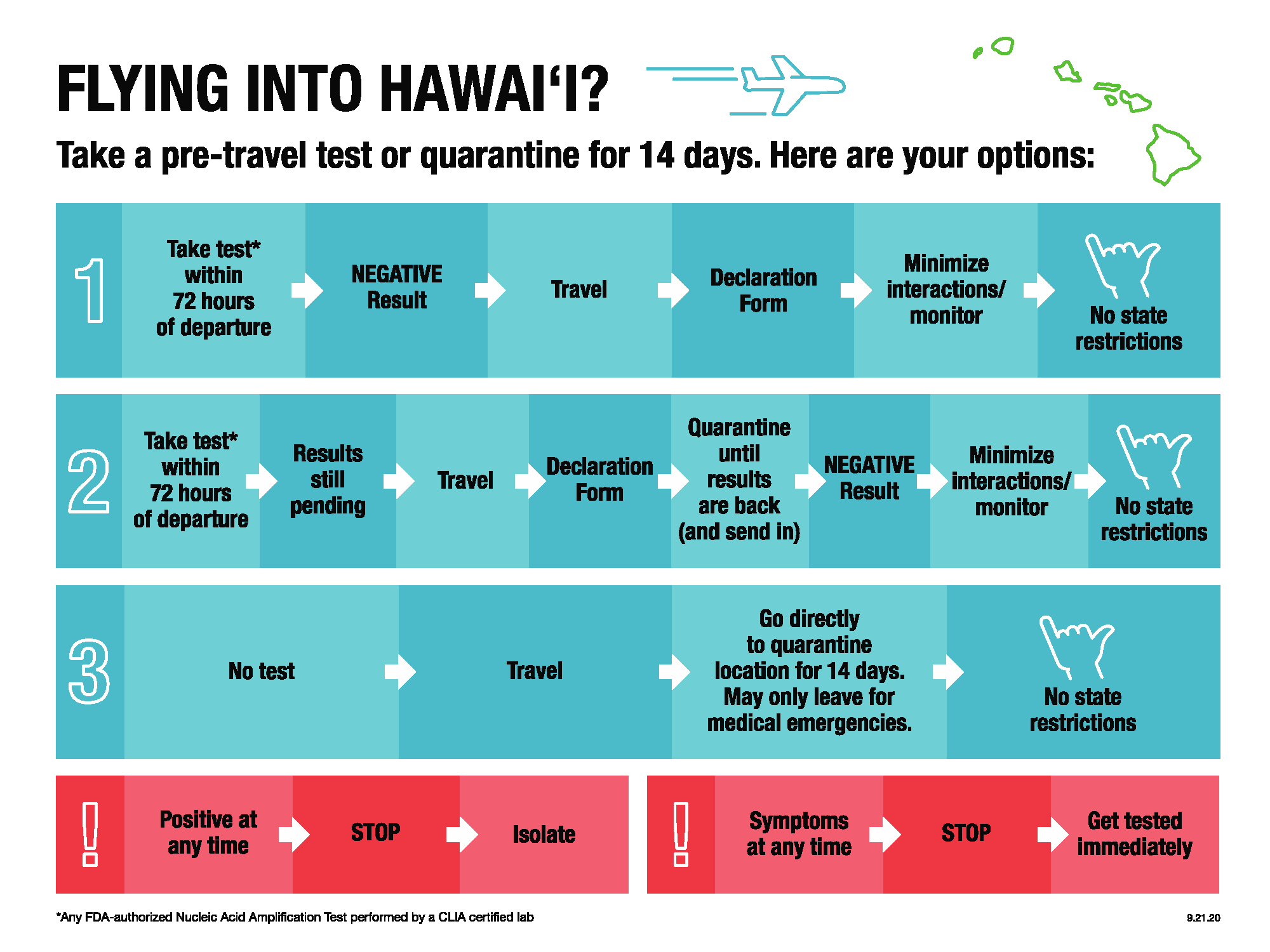 Hawaii begins its long-awaited Pre-Travel Testing Program on October 15, 2020. This will allow those with a valid negative test result to fly to Hawaii and be exempt from the current 14-day quarantine for trans-pacific arrivals.
As an alternative to quarantine, a traveler must produce evidence of a negative COVID-19 test no earlier than 72-hours prior to their flight arrival in Hawai'i
All travelers are required to have temperature checked and complete a health & travel questionnaire
All travelers must either pre-test or go into 14-day quarantine upon arrival to the state
FDA-approved NAAT tests, processed by a CLIA-certified laboratory are the only types of coronavirus tests currently approved. This may change as new testing protocols are made available.
Currently approved trusted testing partners are CVS and Kaiser Permanente
All travelers will be required to complete the Safe Travels Application prior to travel to Hawaii on https://travel.hawaii.gov/. The form collects health and travel information, with the goal of making travel safer and help with quarantine enforcement and contact tracing. Please note: all travelers must have an email address--those without one will need to create one to comply with quarantine requirements.
The State continues to ask that visitors to the islands be thoughtful and make an effort to keep our island community safe. Practicing social distancing and wearing facial coverings are a few of the ways you can help our island community. The information above is subject to change. For those planning a trip to the islands, the following resources may be helpful to you:
Courtney M. Brown, R(S) & Team
Vice President
Island Sotheby's International Realty
Leave a Comment