Maui Travel Information, August 31, 2020
Posted by Courtney M. Brown on Monday, August 31st, 2020 at 9:35am.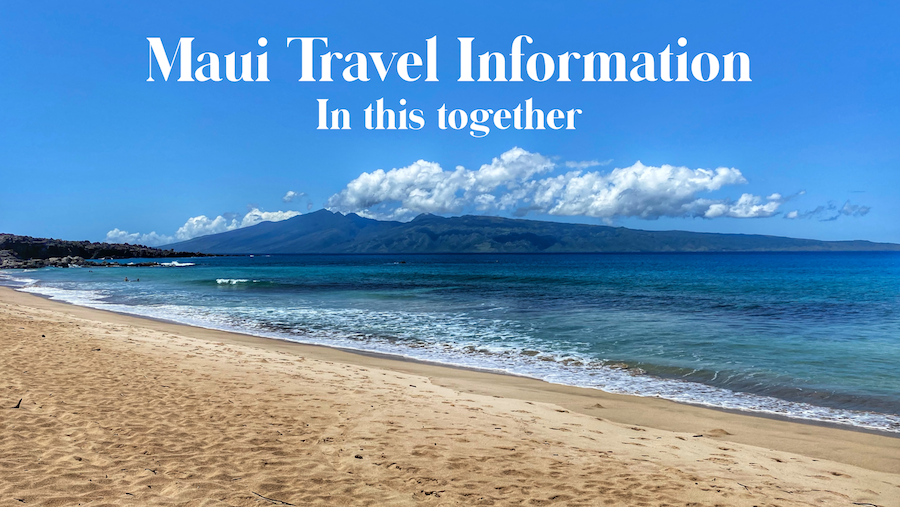 In response to COVID-19, the State of Hawaii implemented a 14-day quarantine for travelers which remains in effect until October 1, 2020.
As of September 1, 2020, all travelers will be required to complete the Safe Travels Application prior to travel to Hawaii on https://travel.hawaii.gov/. The form collects health and travel information, with the goal of making travel safer and help with quarantine enforcement and contact tracing. Please note: all travelers must have an email address--those without one will need to create one to comply with quarantine requirements.
The hope is to move toward a new pre-travel testing protocol, whereby travelers arriving from out of state who receive a valid negative PRC diagnostic test within 72 hours of their trip would not be subject to the 14-day mandatory quarantine.
Short Term Rentals & Transient Accommodation Rentals (TVR's):
TVRs are allowed to take reservations now
TVRs may potentially rent to inter-island travelers, residents and guests not subject to the 14-day quarantine, such as out of state visitors who have completed their quarantine at a hotel/motel.
Host Liability: TVR owners who rent to individuals subject to the 14-day quarantine may be subject enforcement, and, if convicted, could face up to one year of jail time and a fine of up to $5,000.
Hotels and motels will continue to be allowed to house out of state visitors subject to the 14-day quarantine. This also includes certain condo-hotels and timeshares, which operate similarly to hotels and have the ability to effectively monitor quarantine requirements (i.e. front desk, housekeeping and other full-time staff, etc.). The State is compiling a list of hotels and hotel-like properties.
The State continues to ask that visitors to the islands be thoughtful and make an effort to keep our island community safe. Practicing social distancing and wearing facial coverings are a few of the ways you can help our island community. The information above is subject to change. For those planning a trip to the islands, the following resources may be helpful to you:
Courtney M. Brown, R(S) & Team
Vice President
Island Sotheby's International Realty
Leave a Comment