Holiday Giving: Ways to help survivors of the Maui fires celebrate the holidays
Posted by Courtney M. Brown on Wednesday, November 15th, 2023 at 5:25pm.
Giving Opportunities: Ways to help survivors of the Maui fires to celebrate the Holidays
In the wake of the devastating wildfires that swept Maui County on August 8, 2023 and destroyed the historic town of Lahaina as well as parts of Upcountry Maui, many of you have asked how you can help survivors.
Aid has poured in from around the world to many charitable organizations that have focused on housing and getting survivors necessities for daily living. These organizations will need your support for years to come. Read Ways to Give
As the holidays approach, several Maui organizations are stepping up to help bring holiday cheer to our Maui residents who have lost everything. Here are a few ways to give:
Makana no nā Keiki: Be an Elf, Give with Aloha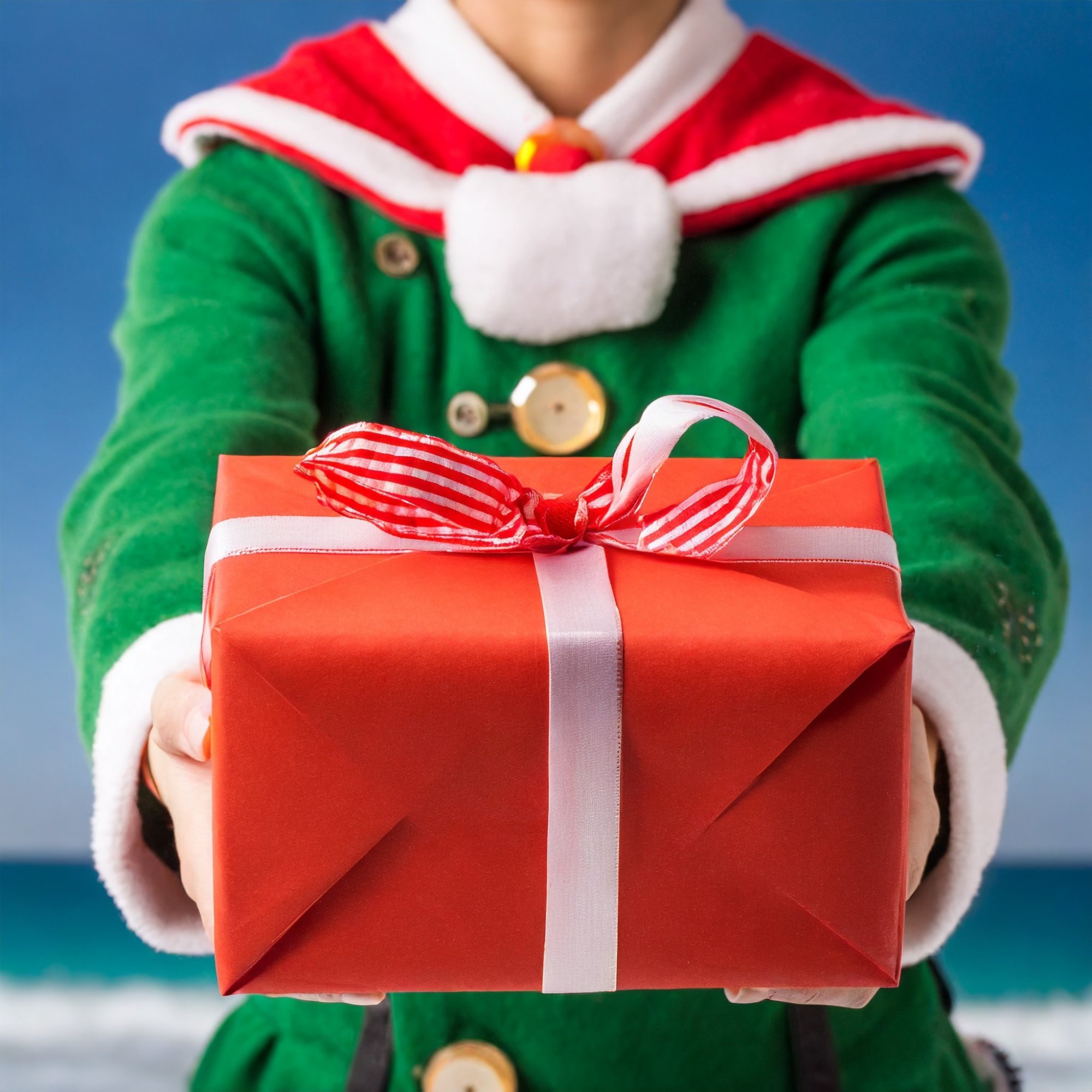 From Makana no nā Keiki: We are "a grass roots movement aiming to connect children and families that were impacted by the August 8th Maui wildfires of Lahaina & Kula with caring people that want to help rejuvenate their spirits. Our goal is to grant Keiki Christmas wishes. We will distribute all gifts during a day of celebration for the whole family on December 16th, 2023 at Maui Nui Botanical Gardens.
We have registered over 800 affected keiki and their actual wishes. Browse through their photos and stories, learn about their favorites. When you find one you want to gift, remember their number, click on the "Shop for Me" link below their photo and you will be brought directly to Amazon."
You can meet the Keiki, see their wish list and shop for them, or make a donation and Makana no nā Keiki will shop for the items and distribute items.
All donations are tax deductible, FEIN# 45-5263880, www.LivingPonoProject.org
To Volunteer or Donate to this 501c3 visit MakanaKeiki.com
Holidays for Lahaina: Thanksgiving Meals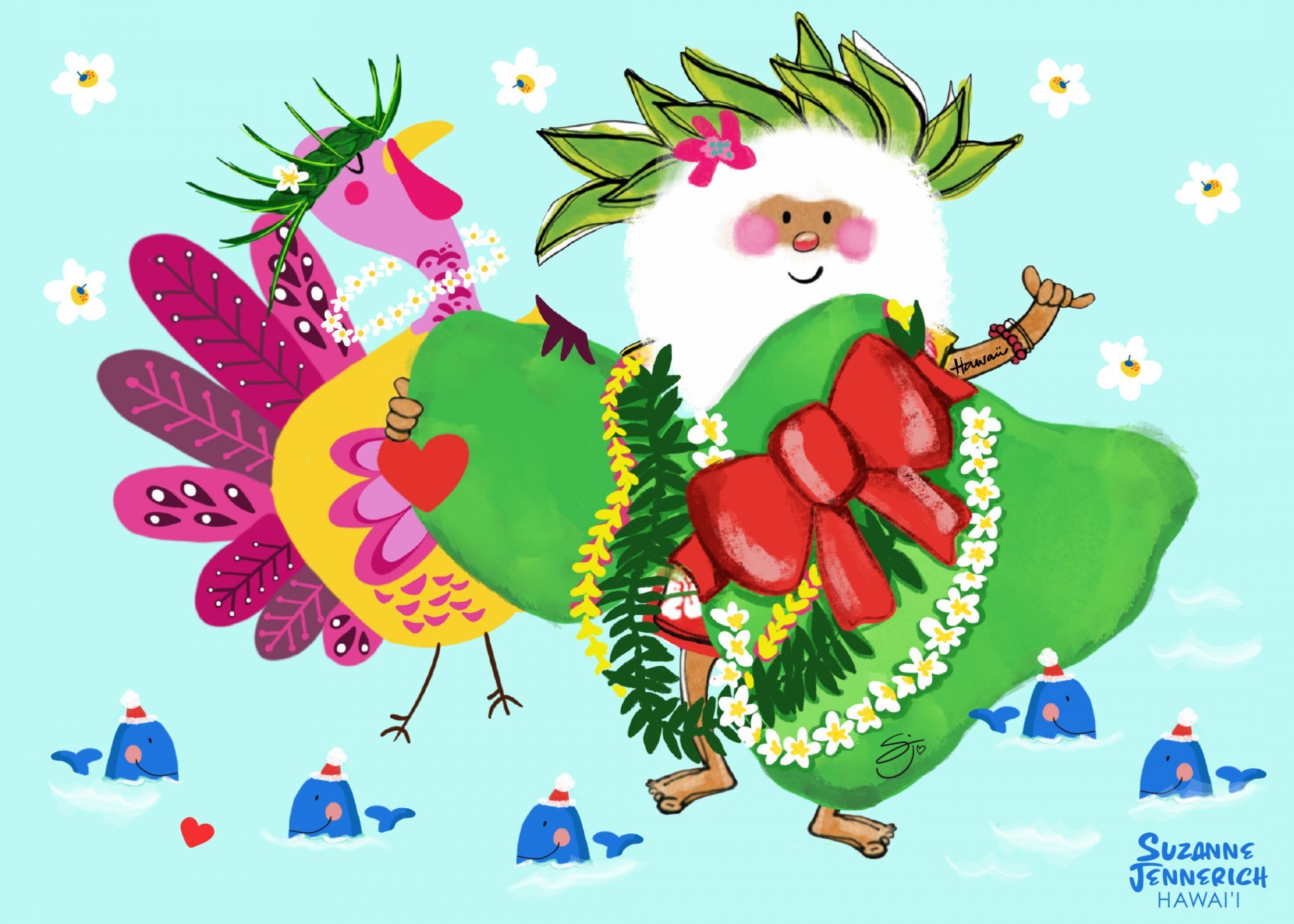 Holidays for Lahaina is a local, grassroots, Lahaina based 501(c)(3) non-profit that's working hard to ensure nobody goes without a Thanksgiving feast. They are taking donations and coordinating volunteers to put together meal kits and provide meals in partnership with local restaurants.
From Holidays for Lahaina: "We've curated a Thanksgiving meal kit that encapsulates the flavors and traditions of this beloved holiday. With the help of Costco streamlining the shipping logistics and purchasing process, they've enabled us to seamlessly buy everything needed for a complete Thanksgiving meal. This kit is tailored to meet the needs of Lahaina wildfire victims, ensuring that every family has the opportunity to create cherished memories and share a delightful meal together, despite the challenges they face.
Our partnership with T.S. Restaurants and Maui Brewing Co. brings the essence of aloha to life through expertly prepared hot Thanksgiving meals. They have graciously offered to provide us with Thanksgiving meals at cost, allowing us to stretch every dollar to make a greater impact. Together, we're committed to providing a comforting, chef-prepared Thanksgiving feast for those who may not have a functional kitchen or prefer the convenience of a ready-to-enjoy meal."
Maui Ocean Center & Maui United Way: Amazon Wish List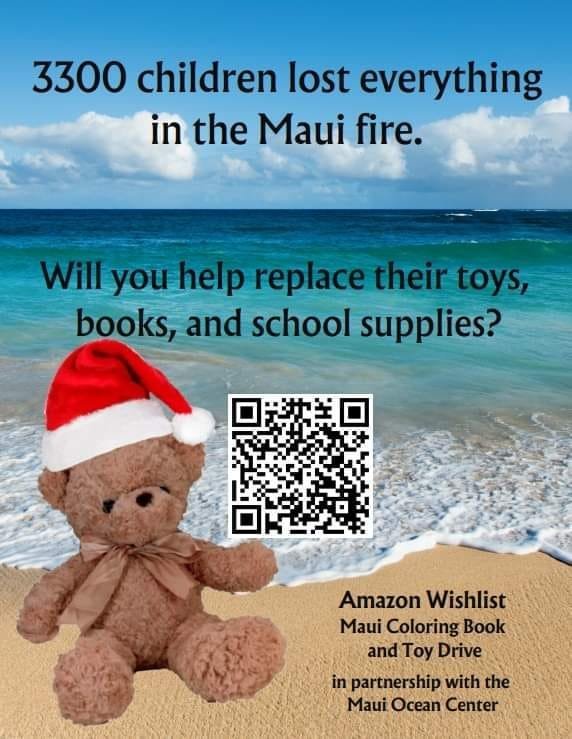 Ocean Center and Maui United Way are partnering to send toys and books to the children of Maui who lost their homes. Anything you purchase on this wish list goes directly to the Maui Ocean Center, where it will be hand-wrapped and then delivered to the children of families in need.
Maui Food Bank Holiday Meals
While not specific to people that have been impacted by the recent wildfires, the Food Bank serves all of Maui County and provides food for those experiencing food insecurity. Each Holiday Meal Box will feed a family of 4, and includes:
Turkey
Canned Ham
Cranberry Sauce
Chicken Stuffing
Mac & Cheese
Yams
Instant Mashed Potatoes
Green Beans
Corn
Carrots
Peaches
Apple Sauce
Your donation of just $25 will provide a box containing all of these items to a food-insecure family in Maui County, ensuring they are able to enjoy a special meal this holiday season.
To donate: https://mauifoodbank.org/event/holiday-meals/
Adopt a Family
You can make a Keiki's holiday wish come true by adopting a family. This facebook group has gathered requests from Maui families and posted their amazon wishlists.
Adopt a Family and Shop their amazon wishlist here: https://www.facebook.com/groups/1130001441309700/permalink/1143049653338212/
For those looking to continue to give beyond the holidays, Links to Ways to Give. Please verify the organization you are donating to prior to making a donation.
Courtney M. Brown, R(S) & Team
Vice President
Island Sotheby's International Realty
2 Responses to "Holiday Giving: Ways to help survivors of the Maui fires celebrate the holidays "
Leave a Comment